Hockley International Achieves ISO14001:2015
07 June 2019
Hockley International takes great pleasure in announcing having achieved the ISO 14001:2015 Environmental Management Systems Certification. This adds to Hockley's existing ISO 9001:2015 Quality Management Systems Certification.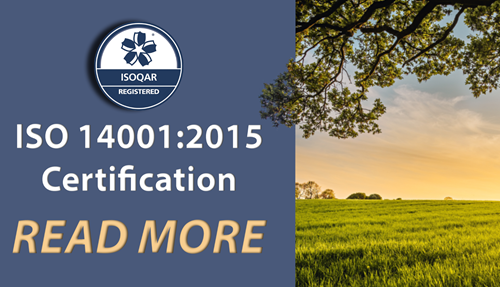 This certification indicates Hockley's dedication to setting and reaching environmental goals, optimising the use of resources, and minimising waste. Hockley strives to manage its environmental responsibilities in a changing world, and with ISO 14001:2015, now have a systematic framework that contributes to the environmental pillar of sustainability.
Hockley has appointed a cross-departmental ISO team to best integrate these systems into each departments' already established processes. This team meets regularly to keep track of objectives and achievements, and will perform internal audits each year to keep track of system integration and the needs for further objectives.
Commenting on Hockley's certification to ISO 14001:2015, Managing Director Catherine Howard said "We are delighted to have received this latest certification. Hockley has always strived to act responsibly regarding its environmental impact, and now with this accredited management system in place, our customers have the assurance that we firmly believe in acknowledging our environmental obligations and maintaining our business integrity through focussed actions".
With these systems in place, Hockley is set to continue doing business in a sustainable and environmentally-conscious manner.