Hockley at VIV Asia 2019
15 May 2019
Hockley International has recently returned from a highly successful excursion to VIV Asia 2019 in Bangkok. This show which is centred around the livestock industry took place over 3 days, from 13th to 15th of March.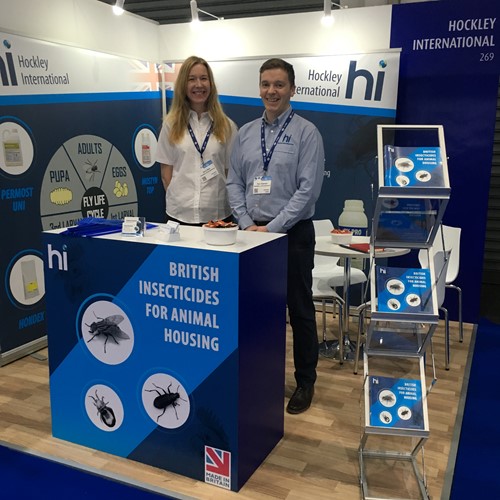 As one of the few exhibitors specialising in pest control solutions for animal housing, Hockley's booth gained a great deal of interest and was visited by many attendees throughout the duration of the show.
With 1,250 exhibitors from 60 countries taking part, Hockley stood out as providing much-needed products for enhancing the biosecurity of animal housing for livestock entering the food supply chain. Control of flies, red mite, and other insect pests were discussed with visitors from across the globe. A great deal of interest was shown in key Hockley products such as Permost CS, HokoEx, Py-Pro Super.
For more information, please visit our website or send us an email at sales@hockley.co.uk.