Hockley International Selected for the 2018 Parliamentary Review
20 September 2018
Hockley International is proud to announce that it has been selected to be included in the 2017/2018 Parliamentary Review in the category of Chemicals, Compounds and Plastics.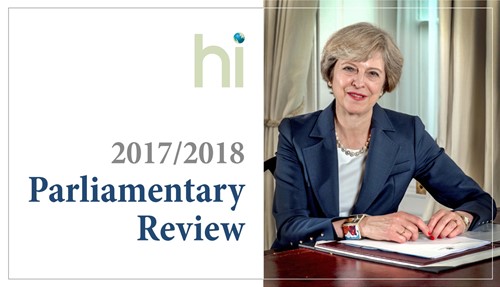 Selection is strictly by invitation only, so it was a pleasant surprise for Hockley to be chosen for this exclusive and highly renowned publication. Hockley has been supplying various countries around the world with high quality environmental health and agricultural pesticides since 1991, and our inclusion recognises this valuable contribution to British export.
With a detailed write-up on Hockley and a foreword's from our Prime Minister Theresa May and other distinguished commentators, the publication is an excellent read for those interested in the current state of British export.
We would like to thank our experienced and highly qualified staff and our dedicated customers for their help in reaching this important milestone for this company.
If you would like to receive a copy of the 2017/2-18 Parliamentary Review, please contact a member of staff here.