Hockley appear at Pest Tech 2017
20 November 2017
Hockley is delighted to report on the great success of our appearance at this year's annual Pest Tech 2017 exhibition. The occasion was an excellent opportunity for Hockley to discuss products and receive feedback on our new environmental health range for the UK.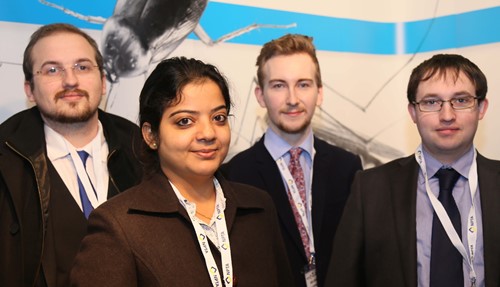 The event, considered to be one of the largest one-day pest control exhibitions in Europe, was held for the first time in the Ricoh Arena, Coventry where over 1,000 visitors were recorded throughout the day. The significantly larger venue this year afforded the exhibition a fresh look, with greater facilities for meetings and networking.
The three-member Hockley delegation, led by marketing manager Peter Rosevere, were delighted to receive abundant interest from visitors on the new Hockley environmental health range which was recently launched in the UK. Many of the enquiries received by the team on the day related to products for the control of bed bugs – a pest which has reportedly increased in numbers considerably in the UK over the past five years.
As a solution to the bed bug, Hockley was pleased to offer two key products from its new range including Permost CS, a microencapsulated insecticidal spray which provides a long-residual release for up to 60 days. Non-staining, with minimal odour and approved for use on delicate areas, it was no surprise that many pest controllers seemed eager to add this product to their arsenal.
The second product, Tetrapiu, is a ready-to-use water-based insecticide containing permethrin, tetramethrin, and PBO. The fast knockdown and capability of this product, to be applied directly to mattresses, proved to be a much-desired product for many UK pest controllers in the fight against bed bugs.
While these products are both ideal for bed bug control, they also efficiently control many other flying and crawling insects such as flies, ants, and cockroaches.
For more information on our bed bug control range, please click here.