Hockley International Achieve ISO 9001:2008
16 February 2015
Hockley International is proud to announce having achieved ISO 9001:2008 Quality Management Systems Certification.
Hockley has experienced significant growth in recent years and our business has gone from strength to strength.  In order to support and sustain this growth an ISO 9001:2008 Quality Management certified system has been implemented.
The new processes and systems will help to ensure that high quality levels are maintained throughout our production processes and that agreed service levels are met, helping the company to achieve its vision of continual improvement in relationships with both customers and suppliers.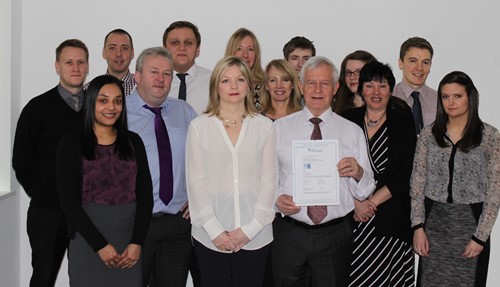 ISO 9001 is a family of standards related to quality management systems and is designed to help organisations ensure that they meet the needs of all stakeholders.  The certification of compliance with ISO 9001:2008 recognises that the policies, practices and procedures of our company ensure consistent quality.  Important components of ISO 9001:2008 include customer satisfaction and establishing processes for continuous improvement, which Hockley value highly.
Hockley is very grateful for your business and support over the last 30 years, and is sure that through the processes implemented as part of gaining ISO 9001:2008 certification we will be able to continue to meet your needs and expectations in the future.